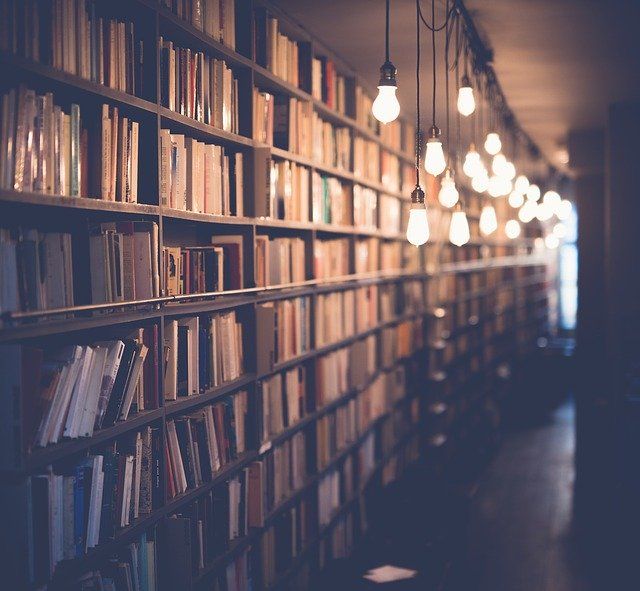 As we approach the end of 2019, it's the perfect time to look back at the books we've been reading this year and to choose some favourites.
Helen Lloyd: Skipping the obvious Atwoods etc., Max Porter's Lanny has stuck with me, with a really haunting small child at its heart. And I've just finished – and sobbed over – A Short History of Falling by Joe Hammond, such a loving reflection on the nature of fatherhood, illness and death. Which reminds me of Kathryn Mannix's With the end in mind, which I read at the beginning of the year and has changed the way I think about mortality and the end of life.
Ana Salote: The book that sums up the year for me is Climate – A New Story by Charles Eisenstein. We're in the throes of converging crises. His analysis and vision gives me hope for what might evolve from the wreckage.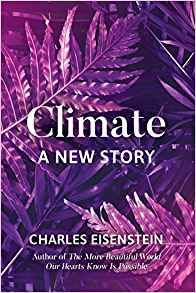 Becky Cherriman: I've been reading Book Parts, ed. Duncan and Smyth. It is a super geeky book about the anatomy of books and the history of those elements – from introductions to frontispieces to epigraphs. It's written in an engaging self-conscious way and most contributors are women.
The Ghosting of Anne Armstrong by Michael Cawood Green is a fictionalised story about a 17th Century woman who accused her neighbours of witchcraft and an essay about the research published together. The researcher is present, haunting the novel and there is some interesting genre-boundary play going on. Exciting format published by Goldsmiths Press and the start of a new cross-form approach.
Raymond Antrobus' The Perseverance (published by Penned in the Margins) is a stunning autobiographical poetry collection dealing with subjects such as Deafness, mixed raceness and grief and told with a love and understanding of language that resonates long after you close the cover.
Invisible Women by Caroline Criado Perez uses statistics and an accessible style to explore many of the ways in which the world is practically geared towards men and men's lives.
Poems, Philosophy and Coffee by Helen Mort and Aaron Meskin (published by Valley Press). Poems by Helen and easy to read mini essays by different aesthetic philosophers respond to one another in this quirky book that highlights the relationship between the two disciplines.
The Collected Stories of Lydia Davis who has a knack for making the most entertaining and satisfying short (sometimes very short) stories from the most mundane events of life.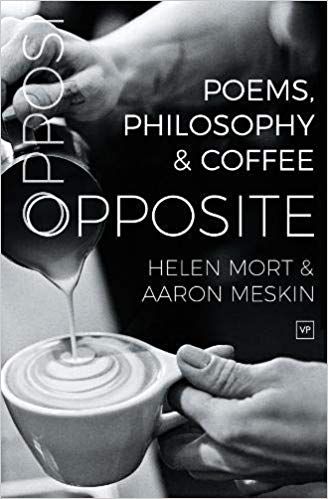 Angi Holden: Glancing through my reading log, the last line is usually the telling one: ok, but not great; a decent read; enjoyable; disappointing; predictable. It's been a mixed year for reading but there have been a few which got 'breathtaking' or 'stunning'.
My diminishing hearing prevented me following the TV adaptation of Margaret Atwood's The Handmaid's Tale so I read it instead. It needs little introduction, but if you haven't read it, give it a go. It's hard to believe it was published in 1985. Meg Wolitzer's The Wife has also been adapted for the screen. The story of Joan, muse and second wife of literary star Joe Castleman, The Wife is funny, satirical and engaging.
My star fictions among 2019 publications included Anne Griffin's When All is Said and Mary Beth Keane's Ask Again, Yes. Both address family relationships and things said and unsaid. Anne Griffin's unlikely hero is 84-year-old Maurice, getting gradually more drunk in an Irish bar. Not my kind of guy, but stay with it – he is a deeply flawed character and the five 'toasts' to people who have shaped his life form the structure of an absorbing read. In contrast Ask Again, Yes is set in America and looks at how love can survive between two young people when their families are torn apart by violence. Where do our loyalties lie and can there ever be forgiveness? Jessie Burton has been a favourite author since I read her debut, The Miniaturist. Her latest novel The Confession, like Wolitzer's The Wife, has a literary setting. It concerns a young woman, Rose, who invents a false identity for herself in order to unravel a family mystery and resolve questions about her own identity. As she becomes drawn into her new life, so do we. Fascinating stuff.
The first of my non-fiction choices for 2019 was Jon Day's Homing. Okay, so it's a book about pigeons. Bear with me, they are fascinating creatures and I learned a lot about them. But Homing is so much more than a study of an obsessive but dying hobby. It's part study and part memoir, exploring our need to settle down, to develop roots, to find a place we can call home. In an age of global migration, it's more pertinent than ever. Top read of my year must go to a small collection of four essays by the late Oliver Sacks. Gratitude discusses the drawbacks and benefits of growing old and, following his terminal diagnosis, the implications of dying. It is especially resonant for me this winter, as I say farewell to my oldest friend. Gratitude does what it says on the tin.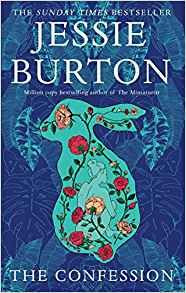 Teika Bellamy: Fiction-wise, The Prestige by Christopher Priest, Things in Jars by Jess Kidd, The Dollmaker by Nina Allen, Something Like Breathing by Angela Readman and Separated From The Sea (a collection of short stories) by Amanda Huggins stood out for me. I also read oodles of science fiction short stories, as well as poetry, but need to do them justice by writing a separate post about the best of them on my personal blog. Non-fiction-wise, I can highly recommend A Shadow Within: Evil in Fantasy and Science Fiction (edited by Francesca T Barbini and published by Luna Press Publishing) and not just because it includes an essay by me; it's simply a fascinating insight into the nature of evil and how authors, filmmakers and franchises have responded to the important question of what it is that makes a person evil.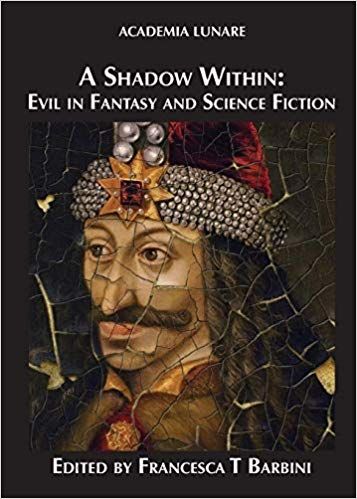 And on a lighter theme… I also wanted to add that both my children really enjoyed reading Moon Juice (poems) by Kate Wakeling (published by the Emma Press). Happy reading in 2020!